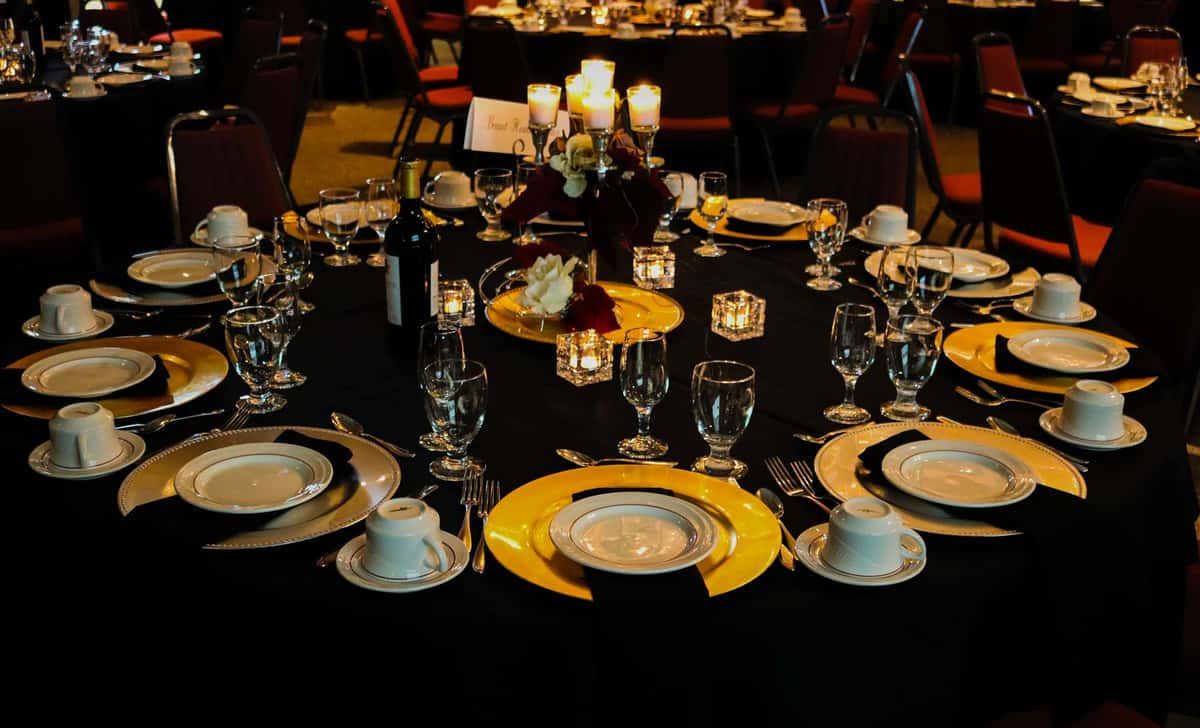 About Us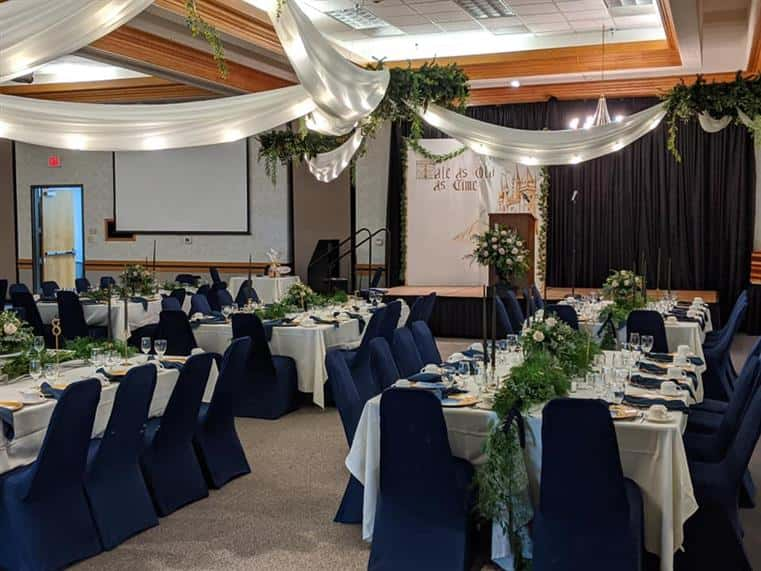 Gering's 26,250 square foot facility seats up to 1150 people and hosts Conventions, Wedding Receptions, Meetings and all Special Occasions! We have a full service on-site caterer, The Meat Shoppe, a full service bar, and of course, the Full Size Chocolate Fountain!
The Gering Civic Center, located on the Old Oregon Trail, and right in the heart of Downtown Gering, has the professional staff to assist in event planning and menu selection. Our years of expertise and experience will enhance your event before and during! In 2021, The Civic Center completed an update. The new bathrooms, carpet, color schemes and projectors have Us poised for many years to come.

The Gering Civic Center does NOT charge a gratuity fee or service fee with food purchased, providing a substantial cost savings for your meeting. Audio-Visual requirements are provided free of charge, for all conference and larger meeting groups, including our in-ceiling projectors, wireless high-speed internet and 36 speaker in-ceiling sound system.